Dù còn khá xa lạ tại Việt Nam nhưng ở quê hương của các loại tinh dầu như Ấn Độ, Malaysia, tinh dầu Gurjun được nhiều người rất ưa chuộng. Đặc biệt, loại tinh dầu này có công dụng hiệu quả trong việc kháng khuẩn và chống viêm nhiễm trên da
I. Overview of Gurjun essential oil
1.1 Concept
Ashwakarna is the Sanskrit original name for the Gurjun tree. It is also a reliable remedy used by famous Indian Ayurvedic physicians to alleviate respiratory problems such as asthma, bronchitis and chronic cough. Because of the ability to remove excess mucus in the system
Gurjun essential oil is extracted from wood and oleo resin. Commonly known as East India copaoba resins. The essential oil is extracted from the wood of Gurjun trees by steam distillation
1.2 The origin of Gurjun
Gurjun tree has the scientific name of Dipterocarpus turbinatus. Tree of the oil family – Dipterocarpaceae. The species is distributed in India, Myanmar, South China, Thailand, Laos, Cambodia, Vietnam, Indonesia.
Gurjun trees are grown in India and China to extract into perfume essential oils as well as plants with therapeutic effects. It is also used as an alternative to raw paint. Leaves. Gurjun's wood and resin have been used in complementary health systems. The main purpose is to treat psoriasis, gonorrhea, bronchitis, leprosy, asthma and some other skin disorders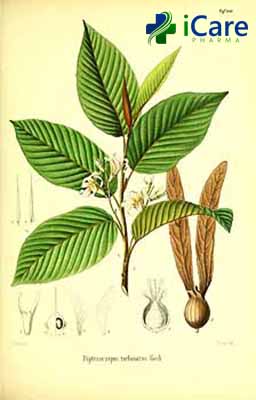 II. The chemical composition and therapeutic properties of Gurjun essential oil
Wood contains a lot of very thick oil. Gurjun essential oil is extracted from the ole resin of Gurjun. In plastic composition containing beta-caryophyllene, bicyclic sesquiterpene hydrocarbon, humulene and sesquiterpene
The properties of this essential oil are diuretic, antifungal, antibacterial. At the same time Gurjun also prevents spasms, anti-ulcer, irritation, rheumatism and decongestants
2.1 Uses to reduce rheumatism problems
In the language of ancient Indian medicine Ayurveda, rheumatism is called "Amavata". Symptoms of this disease are pain, severe arthritis in ligaments, muscles and tendons.
The basic causes of Ayurveda rheumatic disorders are toxin accumulation in joints and systems. Where these toxic substances are formed mainly due to poor metabolism, improper digestion and excretion. In addition, the disease is caused by excessive exposure to cold weather conditions and infections in the gallbladder, teeth and tonsils
Since then, Gurjun essential oil is considered one of the best remedies because of its ability to eliminate toxic substances in the joints and the entire system through the urinary tract. This essential oil also has the ability to reduce kapha dosha. This substance builds up excess water, inflammation and swelling
How to do it: You mix 2 drops of Gurjun oil with 1ml of coconut oil and rub it gently on the affected parts to relieve pain. You can also add 2-3 drops of this oil to a gauze bandage and apply it to relieve pain and redness of the inflamed areas.
You can use this natural method along with a healthy diet and nutrition. From there help you completely relieve pain from rheumatism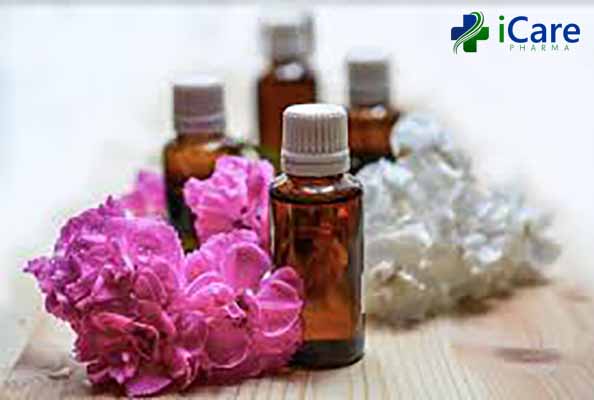 2.2 Relieves respiratory disorders
The respiratory system is called Pranavaha Srotas. It includes the nose, trachea and lungs. Diseases in the respiratory system are called Swasa Roga. The vitality of the respiratory system causes disorders that affect normal functioning. Make it harder for the person to breathe and more serious than to cause chronic conditions
According to Ayurveda philosophy, each of us is a special being. Including the combination of 3 different energies vata, pitta and kapha.
These 3 energy imbalances cause various problems in the respiratory system. In particular the symptoms appear more mucus, blockage in the nasal passages and airways due to excess kapha dosha
From understanding this cause, Gurjun essential oil is said to reduce kapha dosha. It also helps to remove excess sediments and sputum that hinders normal breathing. This reduces congestion in the nose and chest
The ideal way to use essential oils to treat respiratory problems is through a nasal discharge. You only need to add 2 drops of Gurjun oil in a steam generator to reduce respiratory problems. You can also add 1 drop of this oil to vapor or ointment ointment. Then, use this mixture to gently massage on the chest, back and throat to relieve pain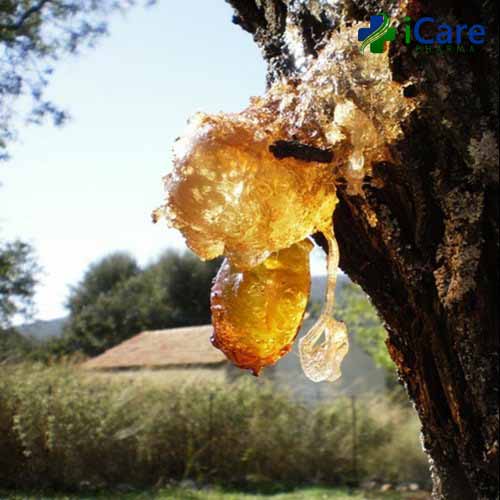 2.3 Health support for the skin
Gurjun essential oil is a common ingredient in skin care formulas used by ancient Ayurveda medicine to treat wounds and sores. Or Gurjun essential oil is also used to treat roundworm, cuts, boils, diaper rash and psoriasis. Gurjun essential oil has antifungal and antibacterial properties that help inhibit the growth of harmful organisms such as bacteria and fungi.
Gurjun essential oil also speeds up wound healing. Also prevent wounds from infection by fighting against the growth of bacteria like Staphylococcus aureus. This bacteria causes the wound to turn into an infection
You only need to mix 2 drops of Gurjun essential oil in a skincare or regular lotion. Or mix Gurjun essential oil with 1ml of coconut oil and apply it on the infected parts to heal faster. It works by fighting off microorganisms and retaining natural moisture in the skin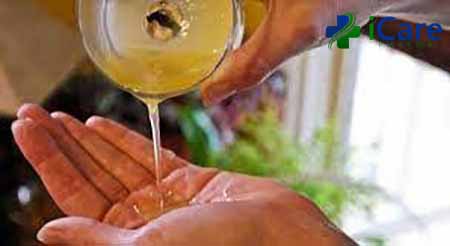 2.4 Other health benefits
Some other documents say Gurjun essential oil has the ability to raise blood pressure, stimulate heart functions and treat ulcers. The refreshing scent of the nut, wood and resin of this oil makes its use important in the perfume industry and in flavored tobacco products.
III. The price of Gurjun essential oil on the market
Currently in Vietnam there is no official distributor of Gurjun essential oil. Refer to some of Gurjun essential oil production companies and on Amazon, the world's largest e-commerce site, you can see that the price of this material is quite expensive.
Specifically, Gurjun essential oil for sale on Amazon has many prices with different units of measurement. In general, prices fluctuate around more than $ 500 / liter. And on some online shopping pages of production units. Gurjun 100% natural extract with full certification also costs up to nearly $ 700 / kg. This is a relatively high price compared to other essential oils on the market. But the number of visits and purchases is still large, stable by its practical uses
Source: Ayurvedical / Amazon / Lotus Garden Botanicals