It helps to restore and regenerate areas of flaky, cracked skin, moisturizing and balancing the skin's natural environment. Helps skin strong, improves skin elasticity, besides slowing the aging process for the skin.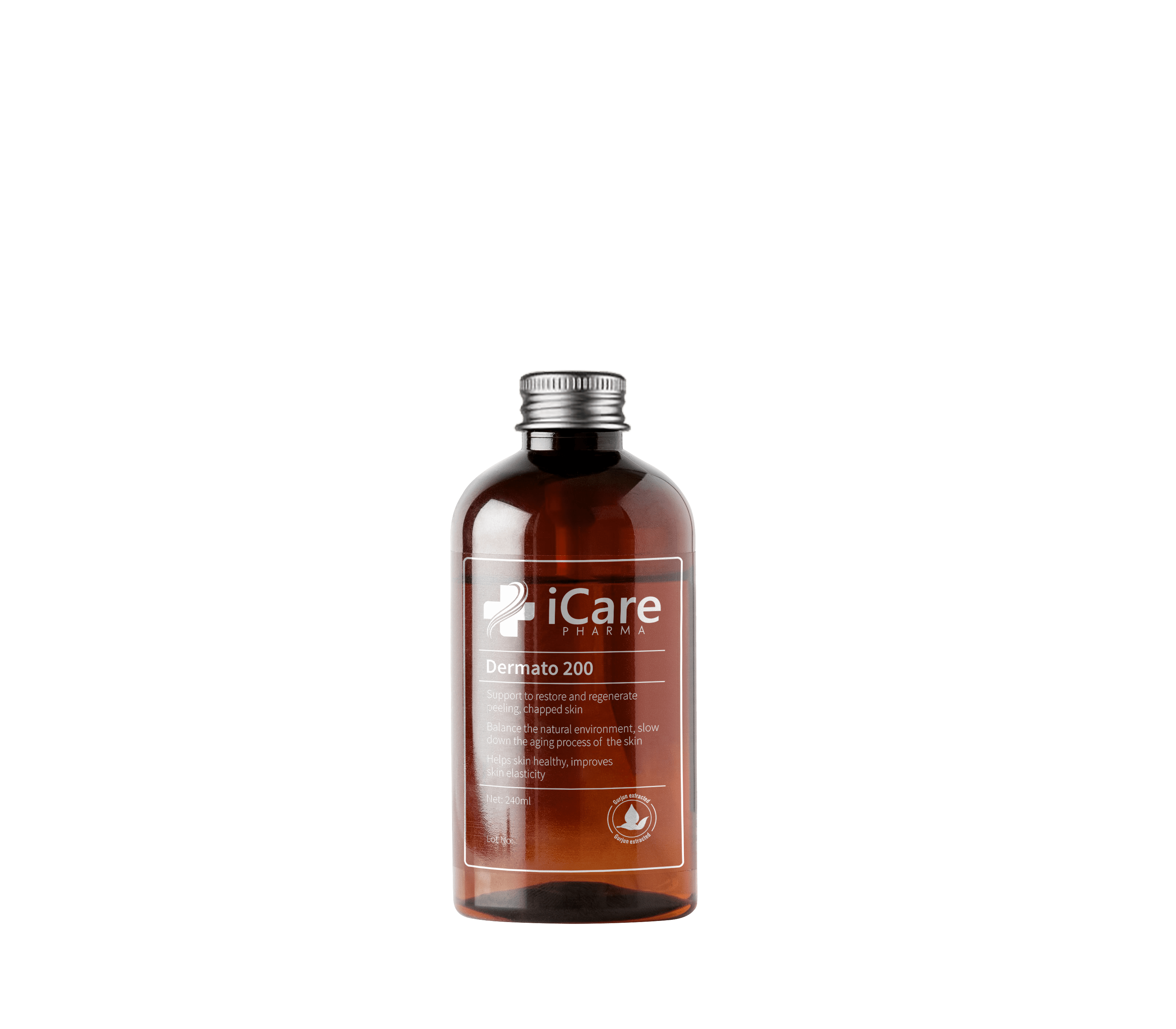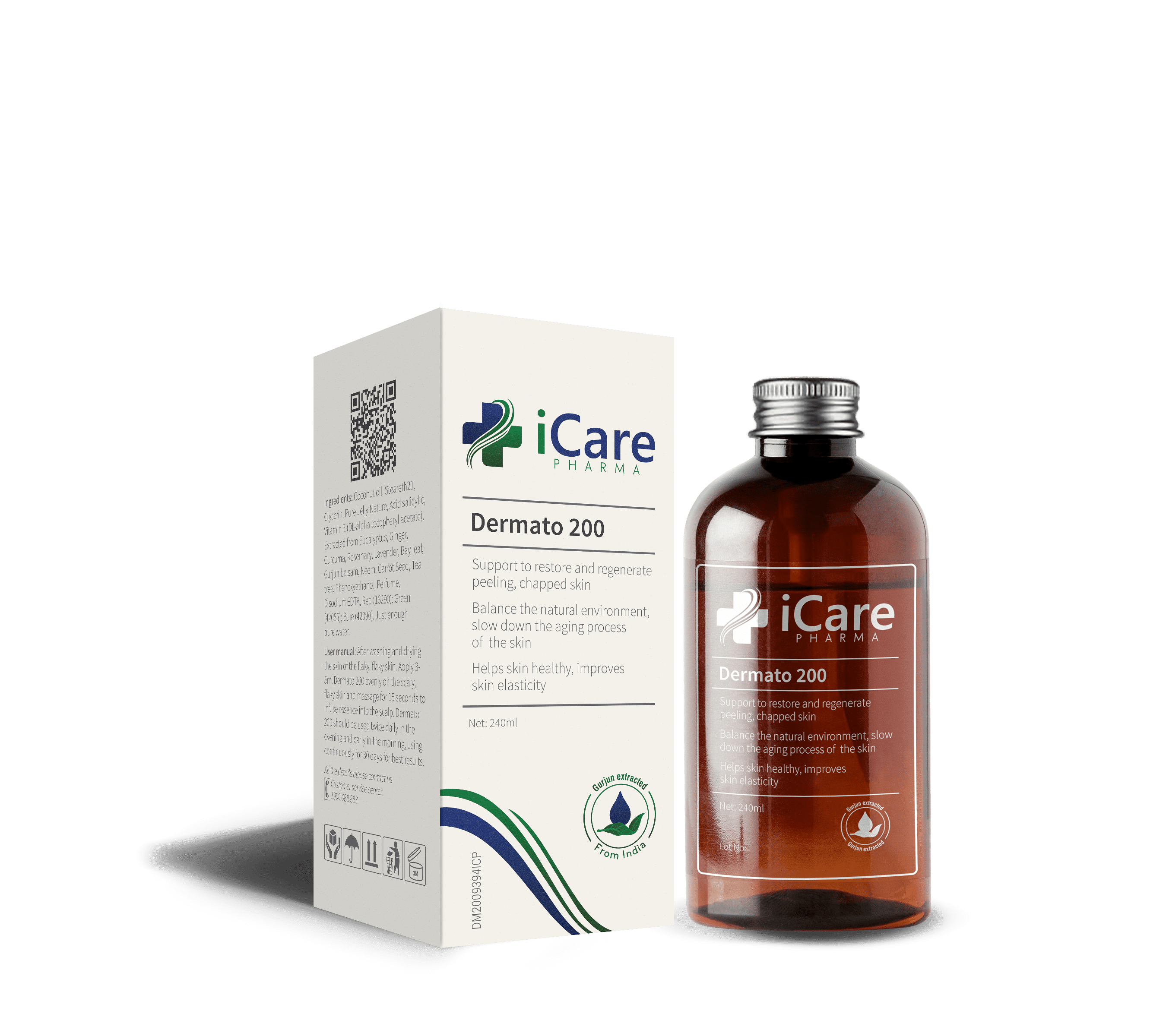 User manual:
After shampooing, drying hair. Then apply Dermato 200 evenly to the scalp area, massage for 15 seconds to penetrate the essence into the scalp.
Dermato 200 should be used twice daily in the evening and early in the morning, for 30 days for best results.
In the process of using the product should not be dried, curled, dyed hair.
Product preservation:
Avoid contact with eyes
Store in a cool, dry place, away from direct sunlight and high temperatures
Target users:
Can be used for all special subjects who have flaky skin problems
Not for children under 10 years old, who have open wounds, ulcer misses
If you need more information, please consult a specialist, doctor, pharmacist before use
Note:
Close the lid tightly after use
Keep out of reach of CHILDREN
Customer service center: 1900 088 883 – (028)9995 9993