Overview of Phytonext?
Phytonext is a new extraction technology, especially suitable for selective extraction of phytochemicals from natural materials. This technology is a lighter alternative to toxic hexane and acetone currently used in the food industry.
Many of the extracted chemicals have functional properties that can replace the currently used synthetic chemicals. Therefore, these plant chemicals can provide natural solutions for the food, cosmetic and pharmaceutical industries.
What is Phytonext technology?
Phytonext is a new generation solvent extraction method using safe and clean liquefied gas. The principle is similar to CO 2 technology, using compression to extract and expand to separate, but it uses lighter process conditions.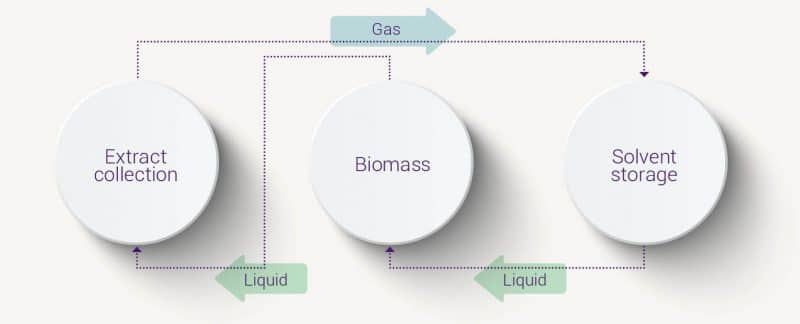 When additional processing is required with CO2 technology and traditional solvent extraction method, Phytonext uses one-step extraction method. This results in fewer processing steps, resulting in lower costs and better preservation of valuable components.

Current mining technology: intermediate route
The manufacturing process can be precisely controlled and can be specially designed according to the desired function. This results in increased selectivity of the extraction process and an easy to use standalone machine.
Advantages of Phytonext technology:
No need for further segmentation and purification
Retains fragile molecules
 Enhancing selective exploitation
 A clean and safe production process
 No toxic solvent residue
 No acidification extract
Low pressure and low energy consumption